Is Asus gearing up to spin off its Eee PC line - or has it lost the plot? Having extended the once simple Eee range to a dozen laptops, the company now plans to compete with itself by launching a 10.2in Atom-based mini-notebook of its own.
So claim distributors based in Taiwan and cited by DigiTimes. Crucially, the laptop, dubbed the N series, will be based on Intel's Atom CPU, just like most of the Eee range.
Asus has apparently confirmed it will indeed be offering a new, N-series laptop next month, though it didn't comment on the other claims.
If the allegations are correct - and it's a good bet they are, given the proximity of the release; the disties will surely have seen pre-launch promo material - then it marks an interesting stage in the evolution of the Asus' Eee business.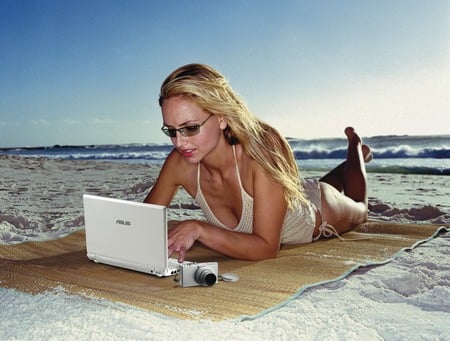 Asus Eee PC and friend: staying with Asus, or heading off with Eee?
Following the release of the Atom-based Eee PC 901 in June, Asus began emphasising the family's name over its own. Since then, it's played down the Asus brand on packaging and removed it entirely from the machines themselves.
That led some commentators to suggest the company is preparing to spin off the Eee business as a company in its own right.
The 10.2in N series will match the 10.1in Eee PC 1000H for size, though it appears geared toward a different audience. It's claimed the machine will ship with Windows Vista rather than XP and incorporate hard drives of up to 320GB in capacity. Presumably that 10.2in panel will provide a higher resolution than the 1000H's 1024 x 600.
It's said the machine will retail for between NT$15,000 and NT$20,000 ($477-636/£256-342/€323-430), so not much more than the Eee 1000s go for.