I'm a fan of Bitcartel's ComicBookLover (

), which
provides an iTunes library-style approach to your digital comics collection. But
sometimes all you want to do is read a comic book. And that's the beauty of
Simple Comic
, which does pretty much what the name says: gives you a fast, simple
interface for reading comic books saved in PDF, CBR, and CBZ formats.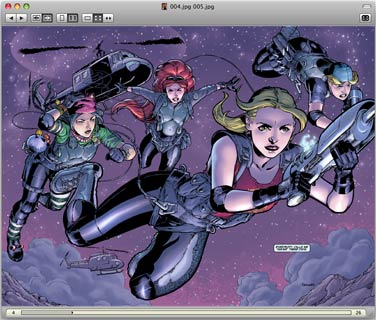 SimpleComic.
Even better, it comes with a Quick Look plug-in, so Leopard users can get
quick access to comics right from the Finder. Now if only the major comic
companies would get with the program and offer more comics in downloadable
form.
From : http://www.macworld.com/